Get link

Facebook

Twitter

Pinterest

Email

Other Apps
The Best Things To Hold Onto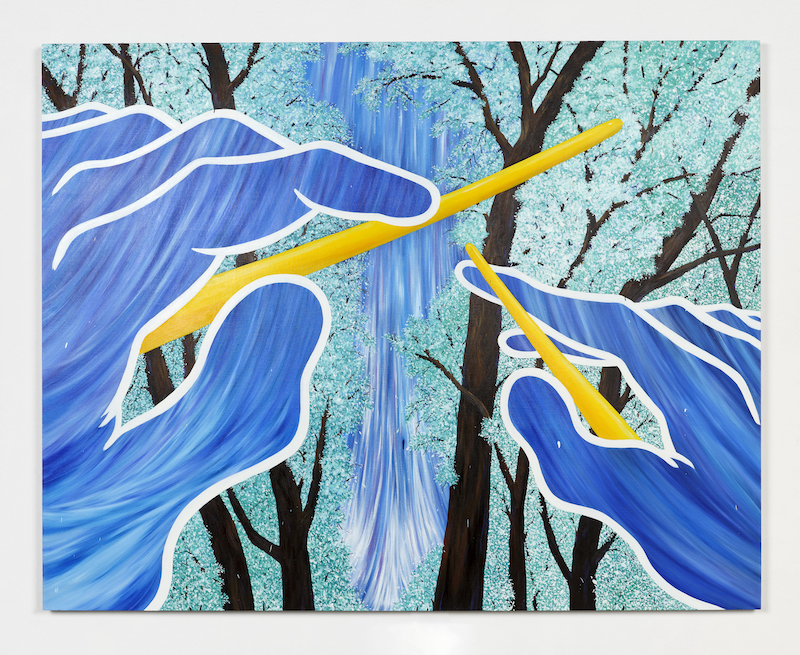 The Best Things To Hold Onto: Hiejin Yoo @ Half Gallery, NYC
Half Gallery
//
January 13, 2022 - February 12, 2022
Hiejin Yoo takes a multi-sensory approach to her image-making: catching a desert breeze in her scarf at night, the silent soundtrack playing an air guitar at sunset, or the dragging teeth of a comb releasing the perfume of a lawn thick with grass. She believes in the deities of nature - the boundlessness where imagination meets a sky rich with clouds - all though the gentle lens of magic realism. This tact allows the artist to combine sense memory and her own contemporary biography.
In Sweetness Overloaded, Hiejin harkens back to a painting from her inaugural half gallery exhibition in 2018. The picture in question showed a dark silhouette of Hiejin sitting alone on a rooftop her very first night in America, wondering anxiously what her life might become here. Ten years later we see her intertwined with her husband - flower rings adorning her fingers - content with the "everyday mundane happiness" of existence. Seasons, too, weigh heavily on her landscapes, take Falling into Fall where we witness the veil of summer pulled away like a curtain of parted hair. And everywhere she casts her gaze there seems to be music, be it an electronic keyboard spanning the shore of a distant lake or the sound hole of an acoustic guitar paralleling a curve in the highway.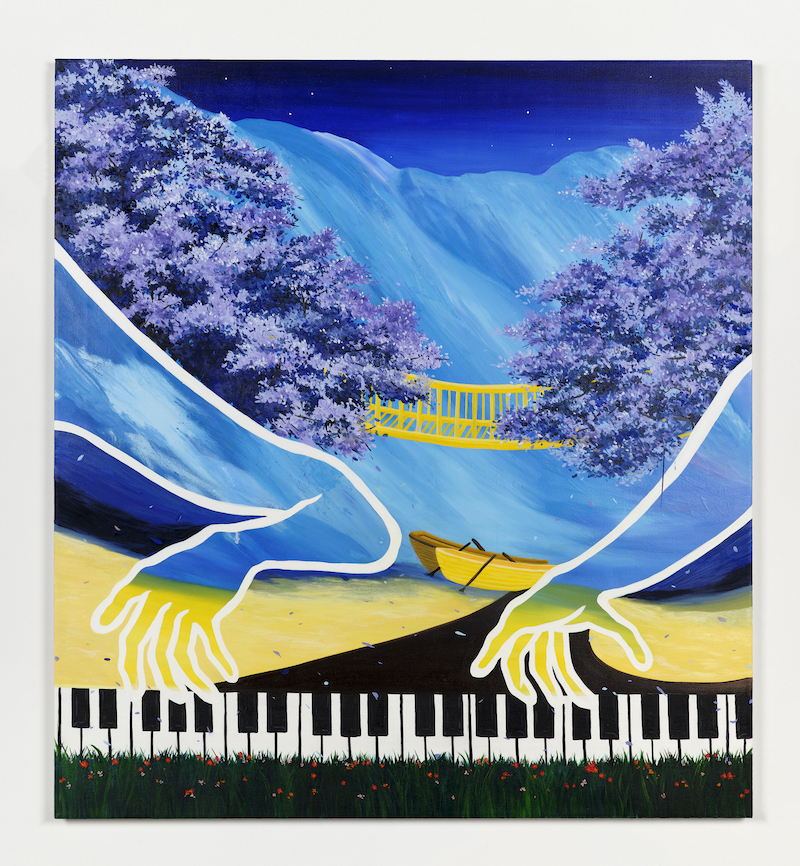 Hands! The majority of her paintings feature hands - some disembodied, often ombre - framing the action, yes, but also suggesting the fascination of articulation we find in Bruce Nauman's studies of twisted fingers and thumbs, a secret sign language. Her palette embraces the exuberance of flowers and blooming trees alike while her subject matter in, say,
The Only Child's Bunkbed Fantasy
speaks to an eternal longing which a crescent moon can never shine brightly enough to eclipse.
Get link

Facebook

Twitter

Pinterest

Email

Other Apps
a good thing...